HP ProSignia 120 Maintenance And Service Manual
Download Maintenance and service manual of HP 140 All in One Printer, Copier for Free or View it Online on All-Guides.com. This version of HP 140 Manual compatible with such list of devices, as: 140, 155, 160, 170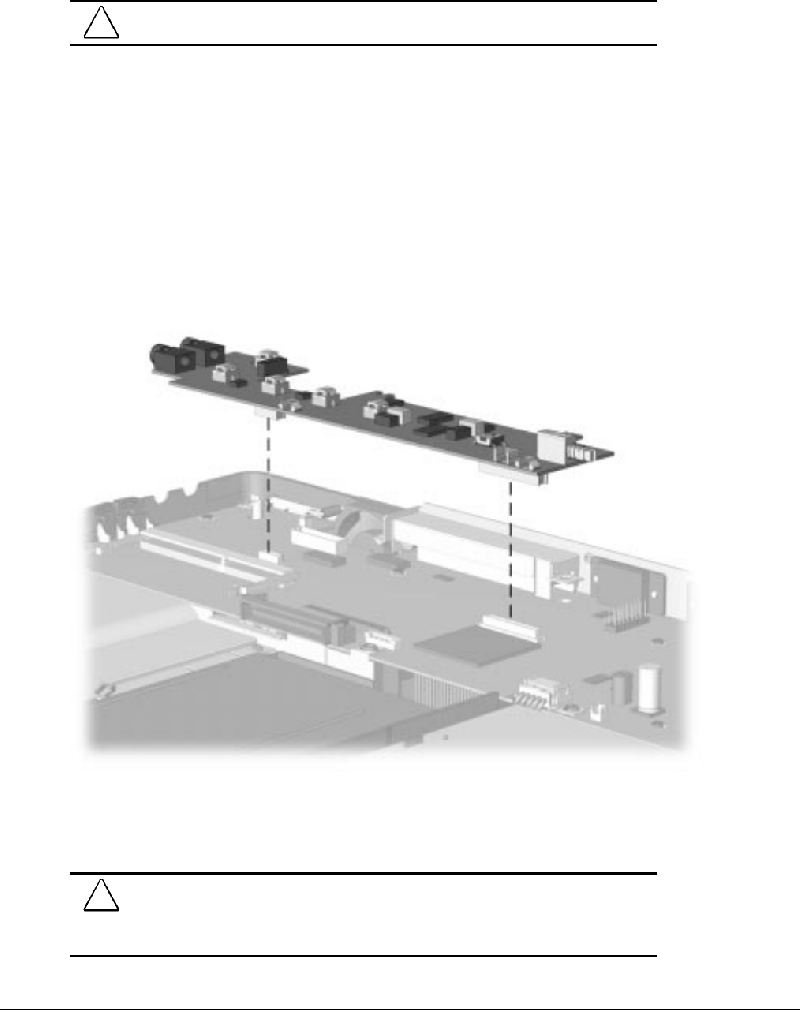 Removal and Replacement Procedures
5-33
5.9.3 Audio Board
CAUTION:
The Audio board is relatively fragile. Do not twist or bend during
disassembly or replacement.
To remove the audio board, complete the following procedures:
1. Prepare the computer for disassembly (Section 5.3).
2. Remove the keyboard (Section 5.7).
3. Remove the RTC battery (Section 5.7.3).
4. Remove the top cover assembly (Section 5.9).
5. Remove the converter/audio board shield (Section 5.9.1).
6.
Separate the audio board from the system board. Note that there are two connectors
on the audio board. Gently lift at both connectors, being careful not to twist or stress
the board.
Figure 5-31.
Removing the Audio Board
To replace the audio board, reverse the steps.
CAUTION:
To ensure proper connection when mating the audio board to the
system board, be certain both connectors are fully engaged before continuing with
the re-assembly procedure. Unless the audio board is fully seated at both ends, the
system may not start, may not have audio/led functions, or may have no video.