HP ProSignia 120 Maintenance And Service Manual
Download Maintenance and service manual of HP 140 All in One Printer, Copier for Free or View it Online on All-Guides.com. This version of HP 140 Manual compatible with such list of devices, as: 140, 155, 160, 170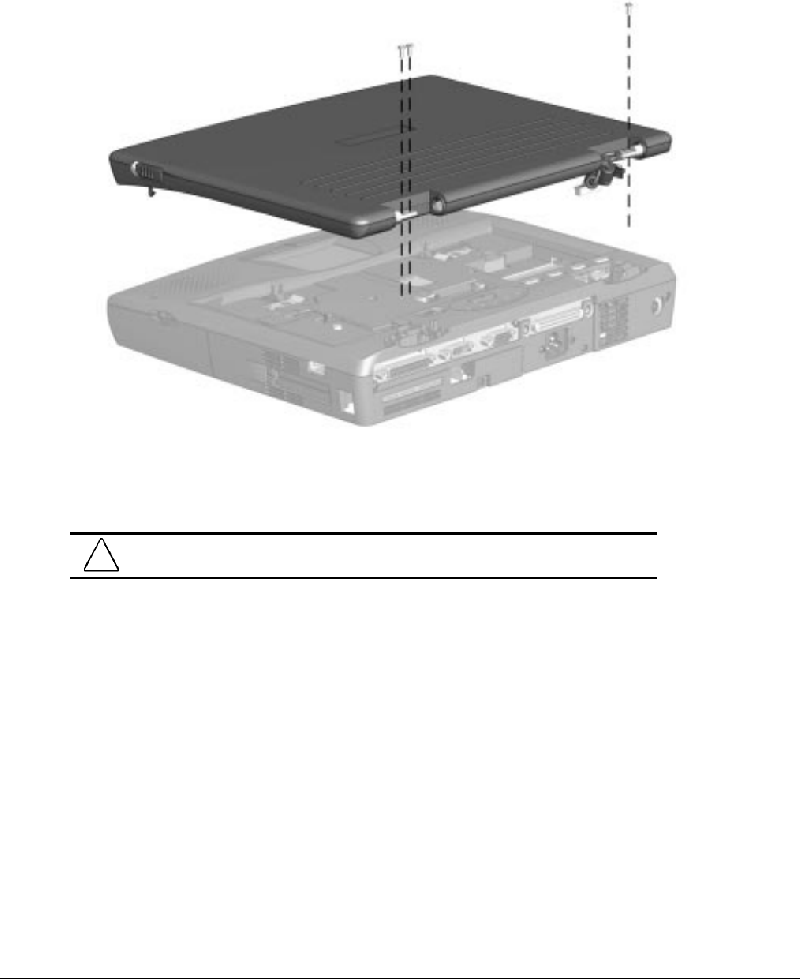 5-26
Removal and Replacement Procedures
6.
Remove the remaining screw from the left display clutch and the two screws from
the right display clutch.
7.
Lift the display assembly from the base enclosure.
Figure 5-24.
Removing the Display Assembly
Reverse the procedure to replace the display assembly.
CAUTION:
To avoid damaging the display, attach the ground cable before
attaching the display cables when replacing the display assembly.
Note:
Always replace the four loctite screws with the replacement screws supplied in
the service kit.