HP Mini 210-1010 User Manual
Download Operation & user's manual of HP 1010nr - Mini - Atom 1.6 GHz Laptop for Free or View it Online on All-Guides.com. This version of HP 1010nr - Mini - Atom 1.6 GHz Manual compatible with such list of devices, as: Mini 210-1000 - PC, Mini 210-1010, Mini 210-1030, Mini 210-1099, Mini 210-1100 - PC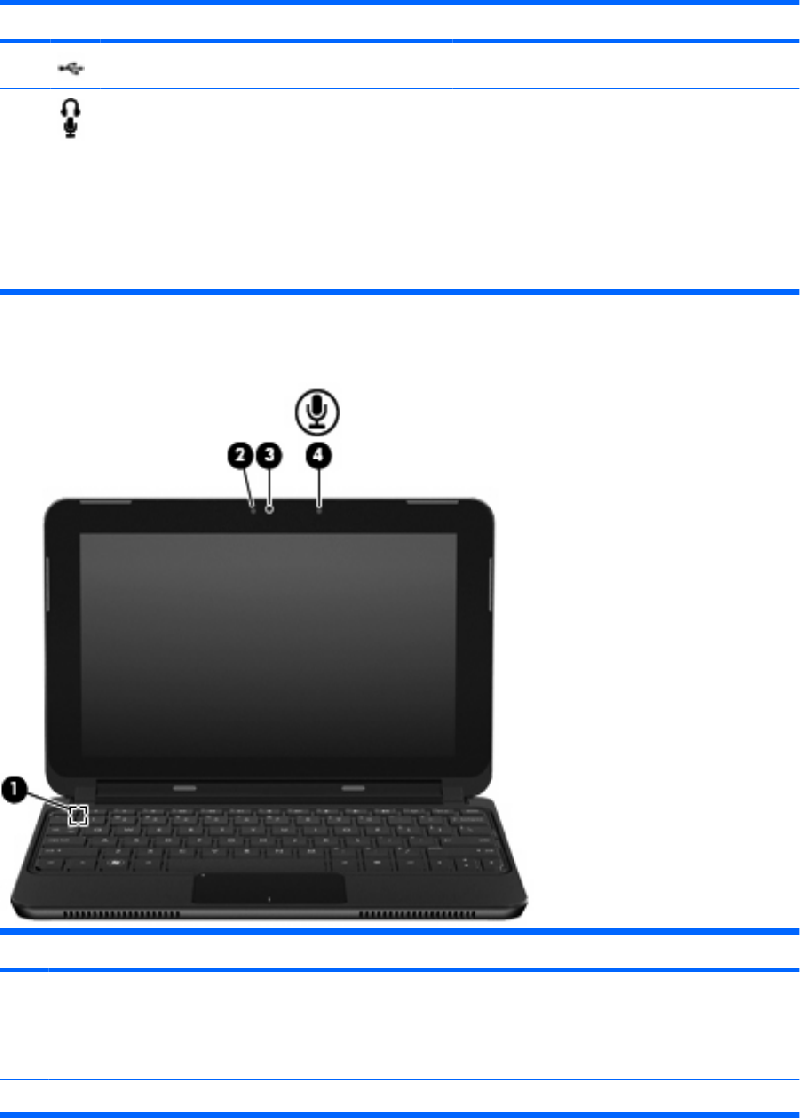 (6)
USB port

Connects an optional USB device.
(7)
Audio-out (headphone) jack/Audio-in (microphone)
jack
Produces sound when connected to optional powered
stereo speakers, headphones, earbuds, a headset, or
television audio. Also c
onnects an optional headset
microphone.
NOTE:
When an audio component is connected to
the jack, the computer speakers are disabled.
The audio component cable must have a 4-conductor
connector.
Display components
(1)
Internal display switch

Initiates Sleep if the display is closed while the power
is on.
NOTE:
The display switch is not visible from the
outside of the computer.
(2)
Webcam light

On: The webcam is in use.
8
Chapter 2 Knowing the parts