HP Mini 210-1010 User Manual
Download Operation & user's manual of HP 1010nr - Mini - Atom 1.6 GHz Laptop for Free or View it Online on All-Guides.com. This version of HP 1010nr - Mini - Atom 1.6 GHz Manual compatible with such list of devices, as: 1010nr - Mini - Atom 1.6 GHz, Mini 210-1000 - PC, Mini 210-1010, Mini 210-1099, Mini 210-1100 - PC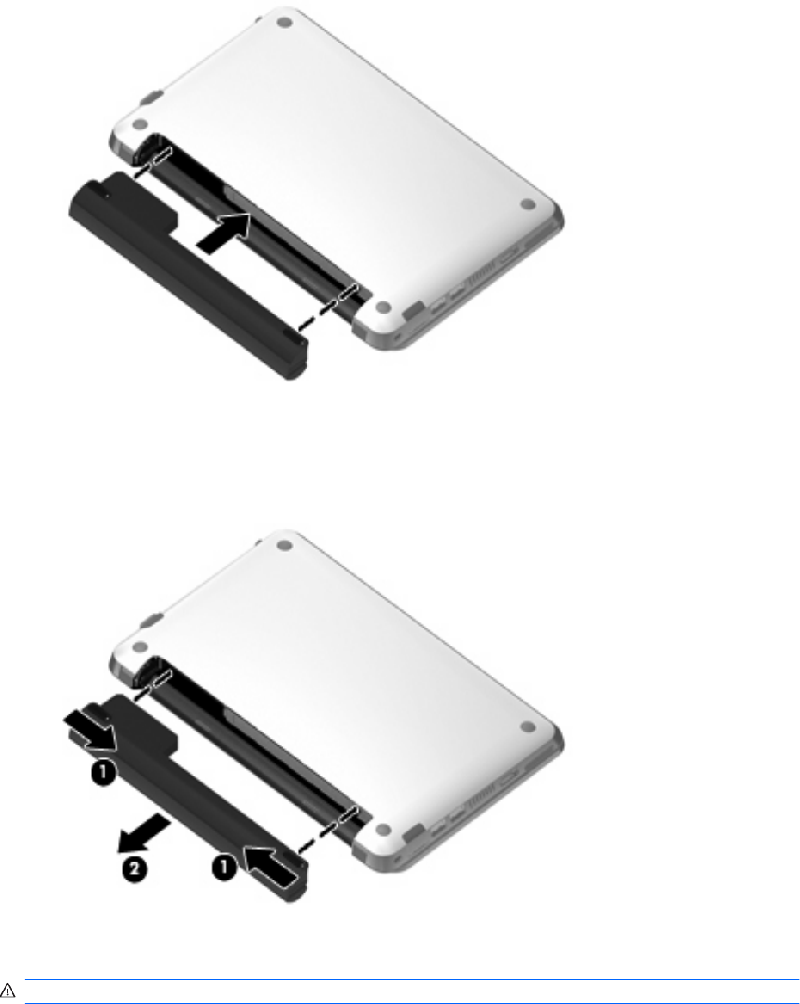 2.
Align the tabs on the battery with the notches on th

e computer, and then insert the battery into the
battery bay. The battery release latches automatically lock the battery into place.
To remove the battery:
1.
Turn the computer upside down on a flat surface.
2.
Slide the battery release latches
(1) to release the battery, and then remove the battery (2)

.
Charging a battery
WARNING!
Do not charge the computer battery while you are onboard aircraft.
The battery charges whenever the computer is plugg
ed into external power through an AC adapter.
The battery charges whether the comput
er is off or in use, but it charges faster when the computer is
off.
18
Chapter 3 Power management