Frigidaire FRA144HT2 Features
Download Specifications of Frigidaire FRA144HT2 Air Conditioner for Free or View it Online on All-Guides.com.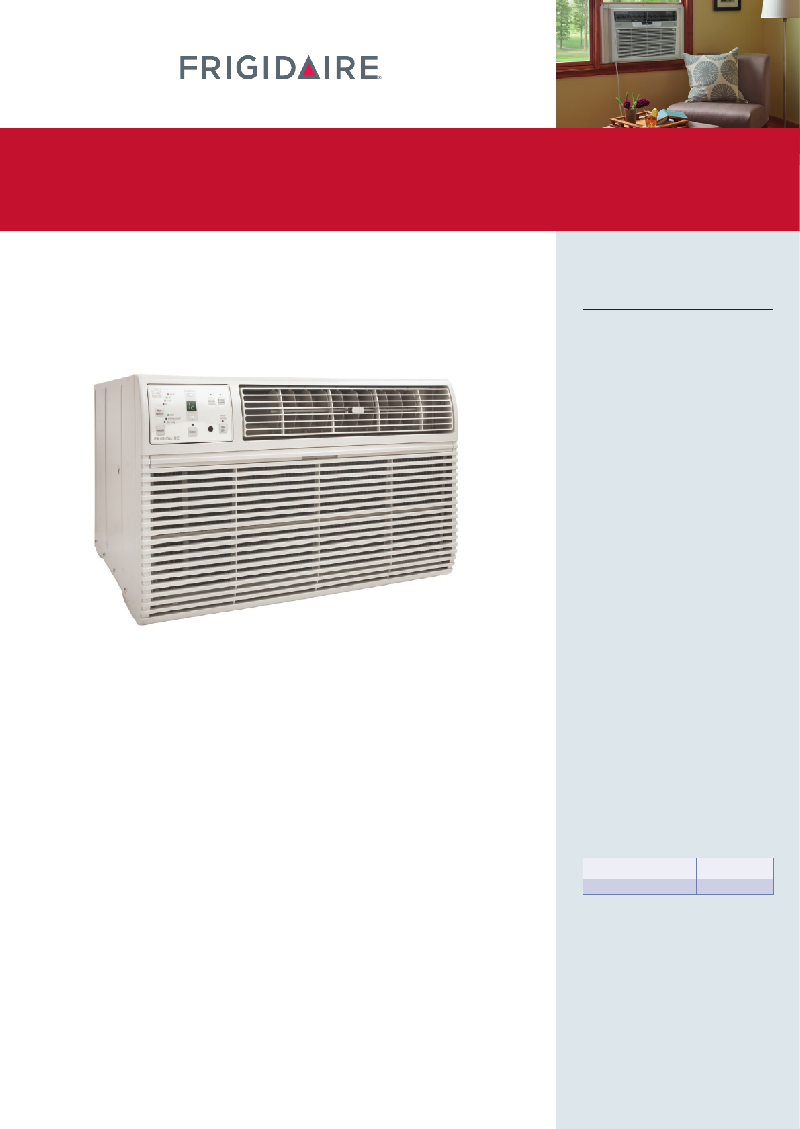 frigidaire.com
Signature Features
Eortless™ Remote
Temperature Control
A themostat located on your air
conditioner's remote control precisely
maintains preset room temperature, so
you will remain comfortable at all times.
Ready-Select® Controls
Easily select options with the touch of a
button.
Eortless™ Clean Filter
Our antibacterial filter reduces bacteria,
room odors and other airborne particles
for a cool, comfortable environment.
Remote Control
Allows you to precisely control the
temperature and fan speed from across
the room.
Air Conditioner 
Performance
Cool
Product Dimensions
More Easy-To-Use Features
Multi-Speed Fan
Features three different fan speeds, for
more cooling flexibility.
Sleep Mode
Quiet operation keeps you cool without
keeping you awake. Plus, Sleep Mode
gradually increases room temperature
after being activated.
Quickly Cools
Quickly cool a room on hot days.
Comfort Control Design
Easily control the direction of your cool air,
wherever your unit is.
Eortless™ Restart
Automatically resumes operating at its
previous settings when power is restored
to your unit.
Clean Filter Alert
Notifies you when your filter needs to be
cleaned.
Power Cord
Comes with an extra long three-prong
cord that makes extension cords
unnecessary.
SpaceWise® Adjustable Design
Optional Side Panels
Extend so you can adjust your unit to fit
your window.
24-Hour On/O Timer
Keep things cool on your schedule.
Home Comfort
FRA144HT2
BTUs
14,000 / 13,600