HP Docking Station Maintenance And Service Manual
Download Maintenance and service manual of HP USB Media Docking Station Computer Accessories, Docking Station for Free or View it Online on All-Guides.com.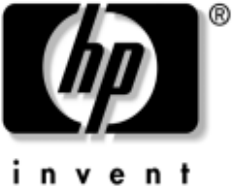 Maintenance and Service
Guide
HP Docking Station
HP Advanced Docking Station
Document Part Number: 381882-002
August 2006
This guide is a troubleshooting reference used for maintaining
and servicing the HP Docking Station and the HP Advanced
Docking Station. It provides comprehensive information on
identifying docking station features, components, and spare parts;
troubleshooting problems; and performing disassembly
procedures.