Acromag IOS-7400 User Manual
Download Operation & user's manual of Acromag IOS-7400 Desktop for Free or View it Online on All-Guides.com.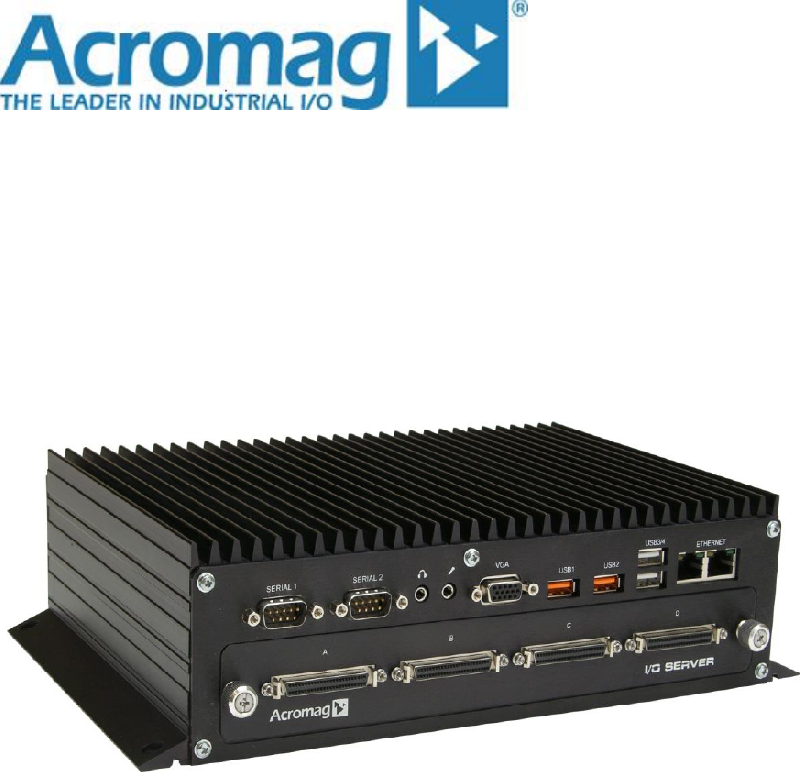 Industrial Computer with 1.6MHz Intel
®
Atom processor
ACROMAG INCORPORATED Tel: (248) 295-0310
30765 South Wixom Road Fax: (248) 624-9234
Wixom, MI 48393-7037 U.S.A.
Web: http://www.acromag.com
Copyright 20
10
-2011, Acromag, Inc., Printed in the USA.
Data and specifications are subject to change without notice.
8500

-8

79

-D13C019